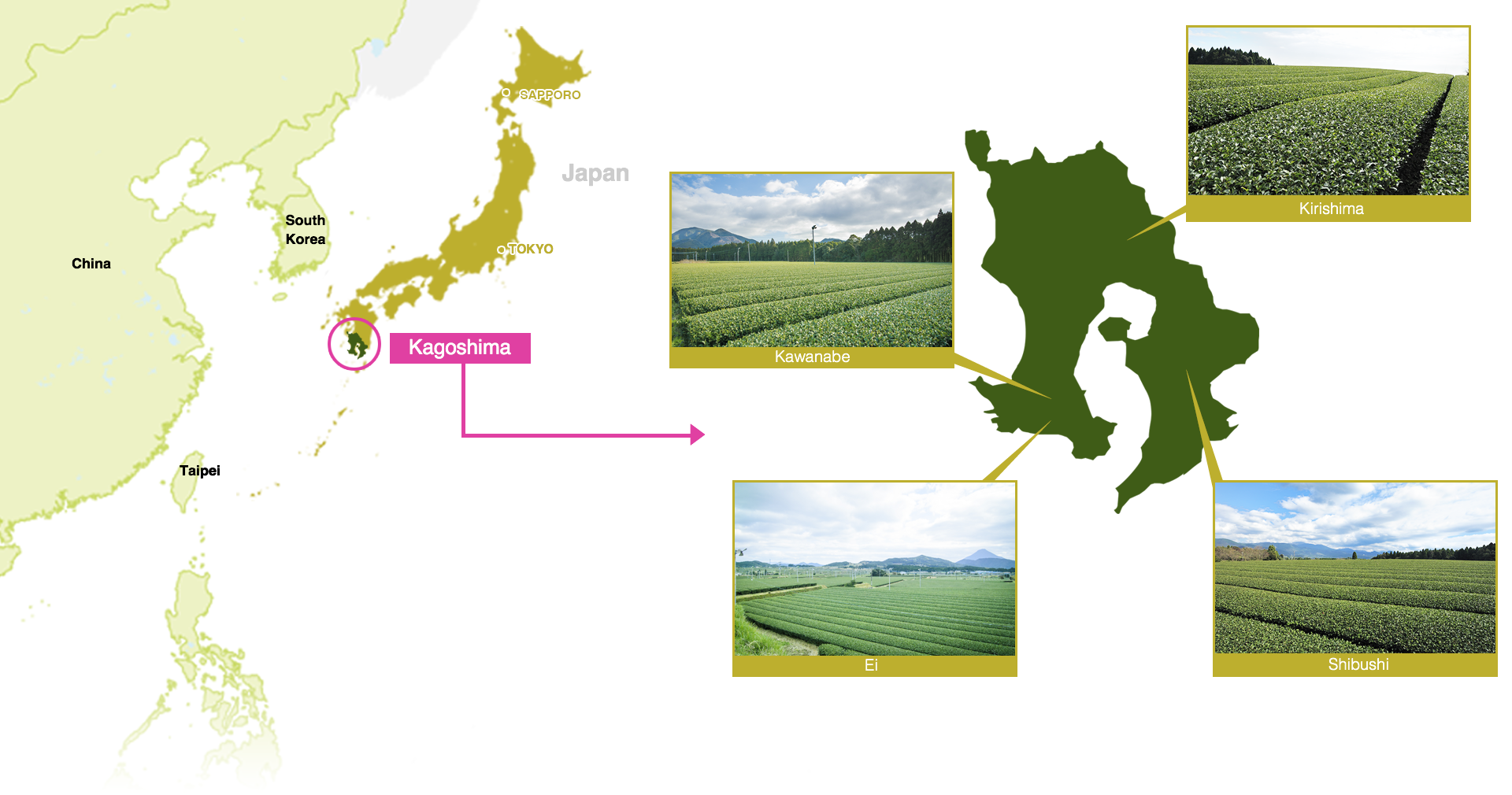 Since tea is a subtropical plant, it is suitable for cultivation in a warmer climate. However, in order to grow delicious tea, it is necessary for the plant to have dormant time in the winter, and after winter has passed the delicious buds are formed. Kagoshima meets such climate conditions, and is the perfect area for growing tea.
Attention to soil making
Delicious tea starts with tea leaves.Cultivation of the tea leaves first starts with soil making. Knowing the soil of the land, and keeping an eye on the day-to-day changes of the soil, and using compost that is most suitable to that time allows us to deliver to our customers a taste that does not change with time. Paying attention to the environment when creating soil contributes directly to the cultivation of tea leaves which maximizes the power of nature.
Commitment to cultivation method
By setting up sprinklers to prevent frost damage or frost prevention fans, by promoting mechanization, the production efficiency is improved, allowing cultivation of better tea leaves at lower cost.
Furthermore, reduction of pesticide and environmental conservation, always keeping in mind that the consumers are aware of this, allows us to carefully make safe and reliable tea.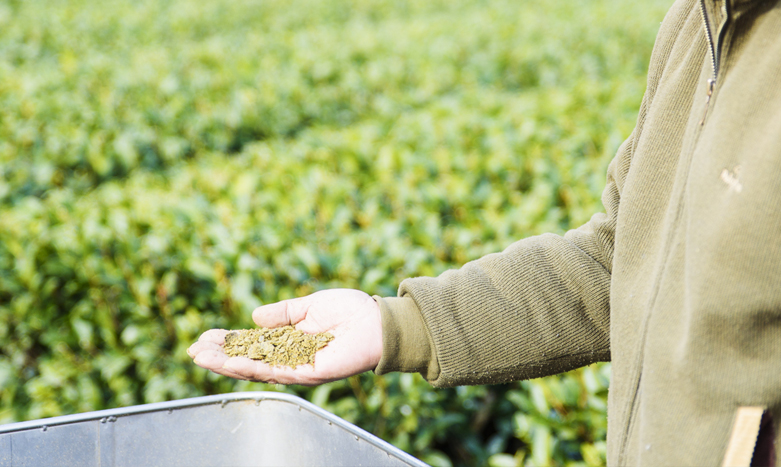 In order to deliver safety and security to our customers,
we are working thoroughly with quality control
and also strive day-to-day by studying.
Strict quality control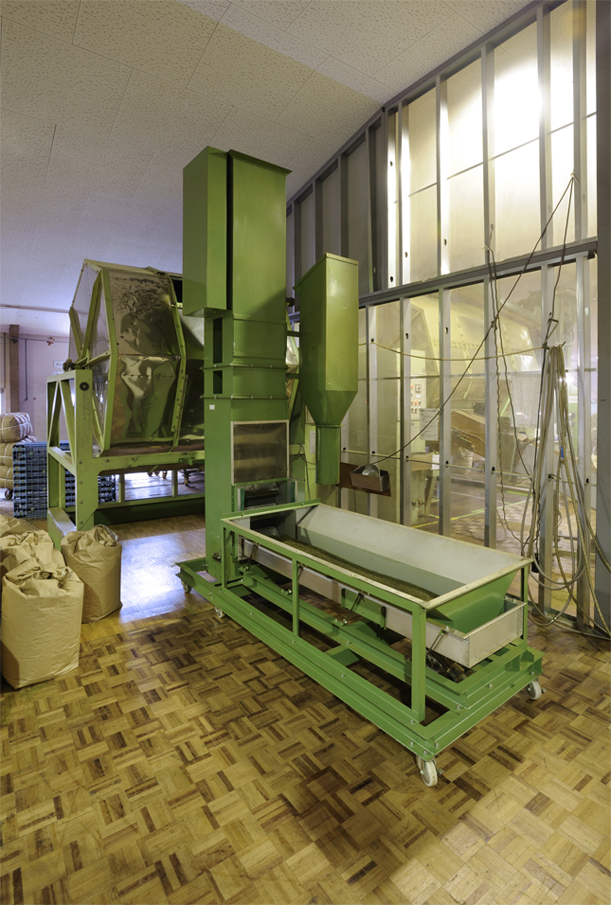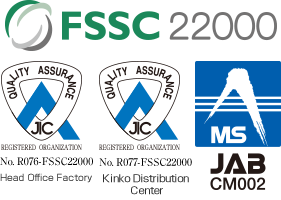 Our company was the first in the food industry in Kagoshima prefecture to receive the international standard ISO22000 for food safety in November of 2007, and in November of 2012, we received the international standard FSSC22000 for food safety which is more progressive than ISO22000.
In day-to-day operations, we perform inspections in each department according to food safety guidelines.
By conducting such strict safety management, we were able to increase the awareness for the employees, allowing us to produce safe, reliable and delicious tea.
As the pioneer of tea in Kagoshima Prefecture, we will continue to raise the level of the entire Kagoshima tea in the future.
For traceability
At Kagoshima Seicha Co., Ltd. we purchase raw tea leaves that have a clear production history.
The production history are clearly specified with "who", "when", "which field", "how cultivated" and such.
Our company manages these records together with our production records, creating a traceability system from cultivation to the final product.
Survey item
Producer name
Plucking period
Variety
Production field
Production date
Control history (type of pesticides used, spraying concentration, spraying date, how many days before plucking)
Manufacturing records (blended in factories, processing, packing slip)
Self-imposed test
We perform strict inspection as quality control from receiving the products to blending, roasting and all manufacturing processes.
Functional inspectors determined by internal regulations inspect at each step, allowing us to deliver safe tea in a reliable way.
Performing pesticide residue testing and bacteria testing
Organically grown tea is divided into each tea cup where pesticide residue testing is carried out, and if customers request US criteria pesticide residue testing, we will do that also.