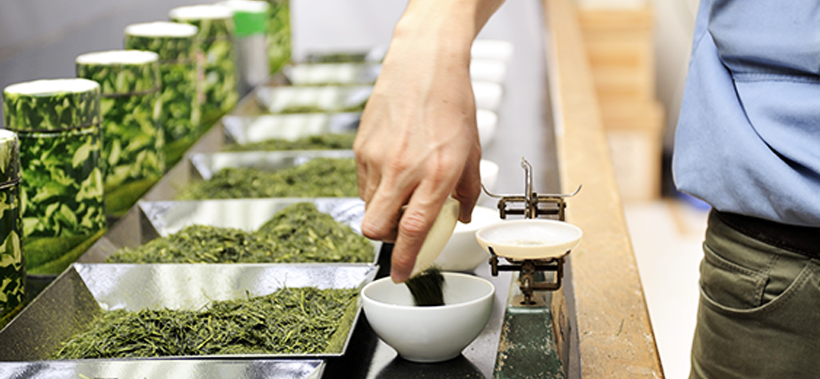 We sensitively capture the needs, and totally produce what the times demand.
To provide products that meet the ever-changing needs of our customers, we do everything from development, production and packaging, so we can deliver safe and delicious tea from Kagoshima to the world.
Refining

At our facilities we produce a variety of teas like sencha, hojicha and genmaicha. Eachcarefully selected raw tea undergoes processing (trimming, blending, drying etc.) all inaccordance with the internationally recognized FSSC22000 food safety managementstandards.

Grinding

With our newly added grinding machine we can make Matcha and other powder teas at adaily production capacity of 100kg. The median granularity of the produced powder isaround 15μ(micrometers).

Tea bag

We offer manufacturing of flat and pyramid shaped tea bags as individually packagedsachets and in bulk. Material options include non-woven cotton, nylon and bio-degradable fiber (PLC).

Packaging

When a tea is finished refining / grinding we use one of our automatic bagging machinesto package it into various types of retail bags. Further packaging into gift-boxconfigurations can also be done.

Wholesales/Retail

We provide wholesale of tea in bulk and as retail products, directly to destinations bothwithin Japan and abroad. Our branded retail products are also sold at all 10 of our teashops located in Japan.

OEM

Drawing from our vast experience in sales and product development we can providecustomers with the appropriate consulting required to meet their specific productrequest.