Efforts to tea making
that brings about the four seasons
With our traditional skills and state-of-the-art facilities, we will make delicious tea that will increase in taste according to the four seasons.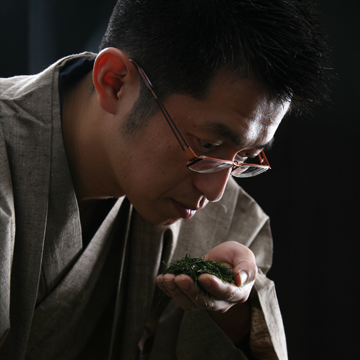 CHASHI – TEA MASTERS –
These are craftsmen who are versed in tea production. It is always their belief to deliver the best taste and aroma of tea to everyone.
Processing
Scent is an important element that affects the taste of tea.
The degree of roasting the tea will bring out the scent and flavor. Tea masters will assess the humidity and temperature of the day, and roast the tea, aiming at the apex of its aroma and taste.
In particular they concentrate consciously on the scent, and adjust the roasting power accordingly.
Blend
An important point that provides a delicious tea is the blend.
Even in the same field and the same variety, depending on the day it is picked, the tea leaves are different. From all these superior tea leaves, tens of varieties are selected and blended.
Tea is a living product.
There are subtle differences depending on the climate for that year.
We blend the tea so that it brings out the taste and fragrance best suited to the customer tastes that change with the seasons.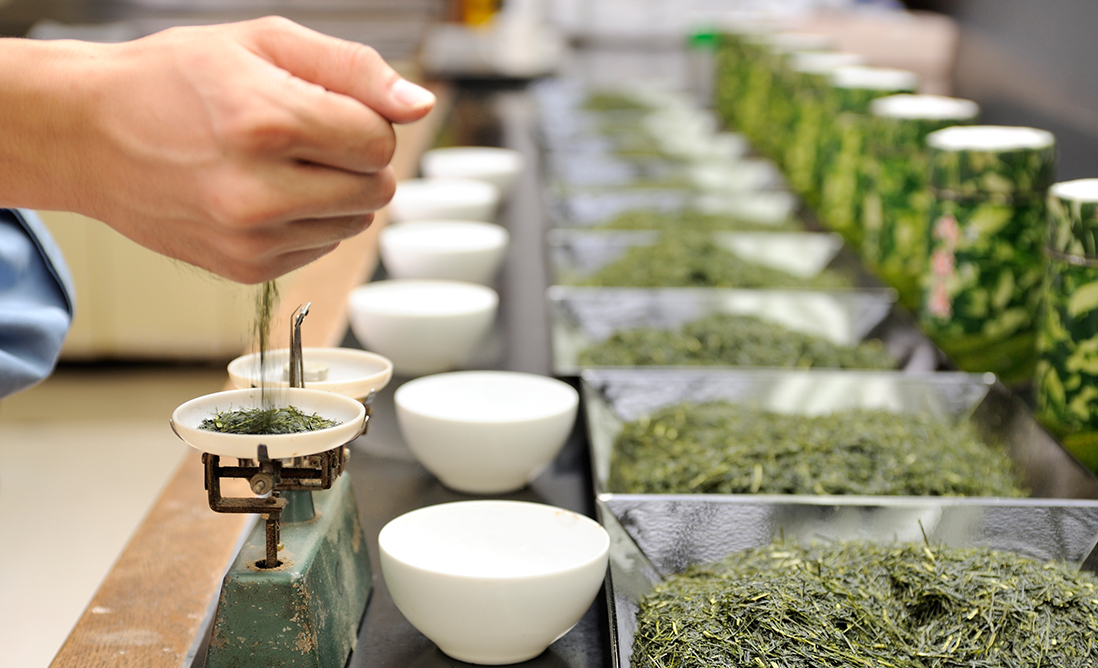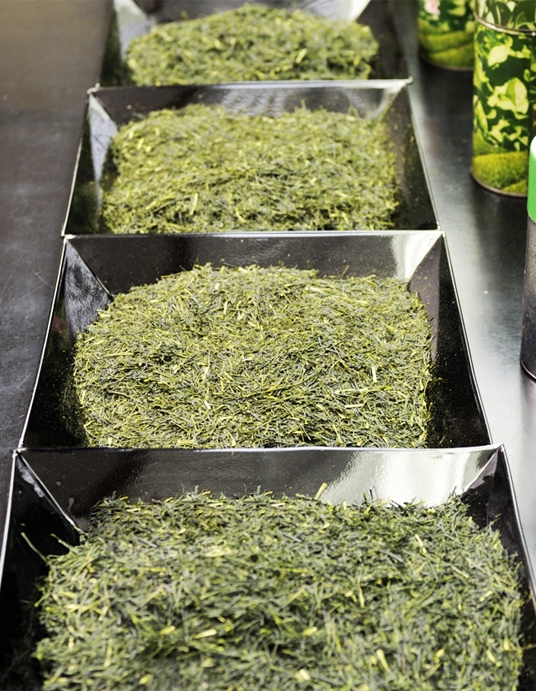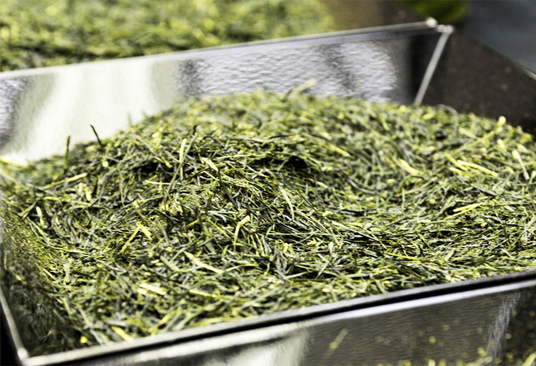 Product manufacturing flow
1- Receive dried tea leaves

2- Blending dried tea leaves

In the first process, dried tea leaves purchased from contract farmers and the tea market are sorted and classified into tea varieties, production are and usage. The teas are blended so the quality is uniform for each lot.

3- Removing metal with magnets

Foreign matter such as metal pieces are removed using a strong magnetic force of 12,000 gauss and such.

4- Storage

Blended dried tea leaves are stored in refrigerated warehouses with temperatures below -18°C to prevent quality deterioration.

5- Process & finishing machine

To adjust the shape, the tea leaves are run through several sieves, cut, stems removed and powered tea removed.

6- Removing metal with magnets

MForeign matter such as metal pieces are removed using a metal detector.

7- Drying with heat

The tea leaves are roasted to the ideal depth suitable for the season, or according to the customer requests to pull out the full depth of the aroma and taste of tea.

8- Metal inspection and removal of foreign bodies

9- Final tea blending

The tea will be blended according to the consumer's taste and stored. We will also package so that it will meet customer needs.