New Function on Our Website!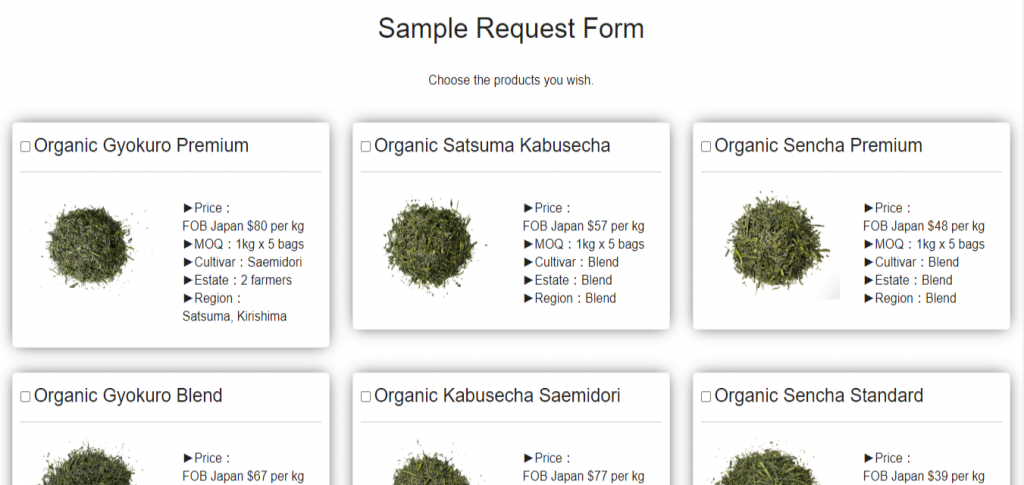 Hello everyone!
No matter you are our new friend or who already known us for a long time, we have good news to tell you, that we just added a new function on our website!!
If you are interest in our tea, you can try them easily now.
The thing that you just need to do is, fill out the form of sample request, and it only takes around 1 week for our delicious tea to your place.
(*The Covid-19 pandemic has caused a global reduction of flight. Accordingly, acceptance of international mail items to some countries is temporarily suspended and delivery delays are expected for outbound mail items to other countries.)➠➠ (Click here to view the form )